What Does It Take To Succeed Online 2014 -2015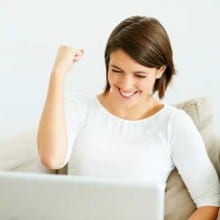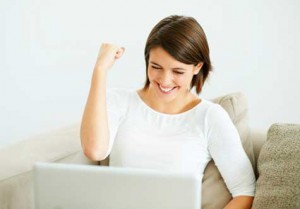 To recap.
The whole point of this site is to follow the Wealthy Affiliate training, and to record what happens…
Good and bad.
The measurement being how long does it take me to develop a $1,000 per month profit from this site.
I don't feel that there is any 'IF' about this objective.
But there is a huge 'When'.
One of the by-products of this activity will be the identification of what content marketing techniques works best.
And hopefully we'll ALL benefit from this.
Surely if the training's so good… it'll ALL work!
In principal maybe…
But in practice we'll not all good at the same stuff so we'll see.
Is Niche Content Affiliate Marketing The Best Strategy For The Average 'Joe'?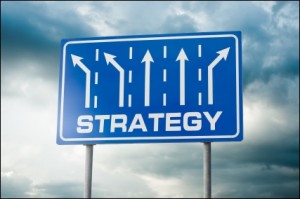 What is it?
Niche marketing is about focusing your efforts on a very specific group of people, because the average person cannot hope to compete in a broad generic market.
See my article on niche market selection here…
Content marketing is a strategy that focuses on using quality content specifically written to help, inspire, entertain your specific niche audience.
The content includes written, spoken (pod casts), image and video.
Find out more about content marketing here…
For the average person who has the time content is a zero cost marketing option that works!
As opposed to paid marketing which does also work, but requires upfront payment to drive visitors to your marketing materials. Not usually recommended for beginners.
Affiliate marketing put simply is when you recommend other people products. This is a great place to start profiting as your freed from product creation, delivery, service, and transaction processing.
Many large corporate organisation offer an affiliate scheme the biggest example is the Amazon Associate program.
This site promotes the Wealthy Affiliate training and community program as another example.
There are usually no costs to being an affiliate.
WARNING: Some affiliate schemes require you to pay a monthly fee for an 'e' wallet service to collect your commissions. Be very careful of these schemes as they are often associated with Multi Level Marketing (MLM) programs whose products on close inspection often turn out to be inferior quality and overly expensive.
Evidence For
Within Wealthy Affiliate there is a success thread which many members post too.
Some sharing traffic achievements, others their first sales, and some detailed updates on their progress. Many of these people have managed to replace traditional income streams with their online businesses.
As time allows I'm continuing to post and review some of these stories. They make great inspirational reading. Read about niche affiliate marketing success here.
Kyle has also published some interesting metrics for those looking to better forecast their potential.
Most recently Kyle updated the WA training and has a final lesson that looks at what you can expect from your website 12 month and beyond…
As you continue to build out your website and do so in a way, you are going to continue to see you authority improve…which is indicated through higher rankings in search engines. From experience, a new website will get indexed initially within the first 2 weeks of developing it, following by trickle rankings in the weeks following that, and with some consistency a break-through into the search engines around the 3 month mark.
Kyle then goes on to discuss in detail how he plans his content and traffic expectations. This is the part that I found inspiring, as Kyle's forecasts are only based on producing 3 posts/pages of content per week.
Kyles estimates are interesting because he has the whole WA community to reference. If content marketing is of interest read this lesson from Kyle here.
Evidence Against
90% of all online business fails…
This seems to be a catchall stat that gets bandied about, usually with a disclaimer stating that because of the volume of people that try their luck it's simply impossible to be accurate.
Which seems pretty reasonable to me.
I think expecting fast rewards from your new online business is going to lead to disappointment. From my research you'll likely need at least 3 months of solid content creation behind your website before you'll start seeing serious traffic volumes develop.
So To Succeed Online In  2014 – 2015 You'll Need…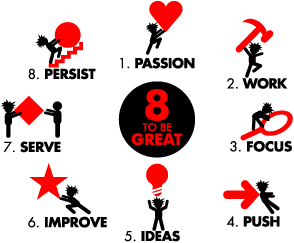 Aaron Wall of SEObook.com who is one of the original niche content marketers puts his list of 10 things to succeed…
The keys to success, IMHO are…

avoid debt whenever possible
pick a market you can win
pick honest mentors
create your own value systems
work longer, harder & faster than the other guy, and try to connect with others
value your time
if something is working keep investing in it until the returns begin to diminish
fully invest early profits into growing quicker & learning faster
track what you are doing
do not let excuses prevent you from getting something done today
You can read Aaron's complete article here. On Debt Aaron discusses how financial pressures tend to negatively influence your business decisions. Explaining that even when thinks started going well he purposely lived well within his means so that it freed him to take business risks without fear.
Personally I would suggest…
Passion, perseverance, faith and belief to see you through the 'grind' period (0 – 6 months)
Some skills (which you can learn), a proven strategy and a plan of action. The Wealthy Affiliate training gives you a strategy and plans, modify to suite you and take action…
And the support of others for those low times would be nice. Again the WA community is packed with folks who will be delighted to help you…
Personally I'd be delighted to help in any way I can, so if you want to try out WA for free click here and read my review of WA.
Alternately please ask any questions below…
Thanks for reading.