Day 26 – Daily Action Plan?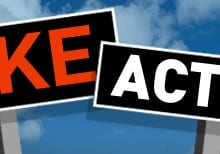 Thursday 7th July 2014
Another beautiful day here in the UK. Shorts on Laptop fired up… off we go.
Yet to finish my post on what's needed to succeed online 2014/15.
Must get this done.
As I've been writing and going through the training simultaneous. I haven't really done anything else.
Keyword research for example (1 session)
It's been content, content, content.
It's given me an idea for a test.
What if I don't do any keyword research for 3 months. Instead simply keep on creating content.
Obviously there will be tons of keywords in the content, but I won't be consciously writing about them.
This maybe madness though. I'll sleep on it…
Daily Action Plan
As I progress through the training it strikes me I need to improve my organisation and planning.
I now have a website (here), Facebook page, YouTube Channel with corresponding Google Plus page, a personal Google Plus page, Linkedin profile, and a Pinterest profile.
I also want to ring fence time for adding to the WA community. So far this has mostly been commenting on other members web sites. Which I enjoy hopefully helps them and often rewards me with reciprocal comments which helps my search engine rankings (or will over time)
It also strikes me as being a potentially helpful page to share with others.
As I imagine over time the personal work flow will change to possibly include outsourcing as the revenue grows.
Objective
To finish my success in 2014/15 post.
To start a daily action page.
Order a domain for Susanne (decided she want's to do a blog about living with IBS)
Outcome
Finished and posted what it takes to succeed online in 2014 2015.
Haven't started the Daily action plan page.
Purchased IBSmyUnexpectedFriend.com for Susanne and built the base website.
Time Taken
5 Hours
To make this site better I need your input, please ask questions or let me know what you think in the comments below… Thank you.