Day 25 – What Does It Take To Succeed Online?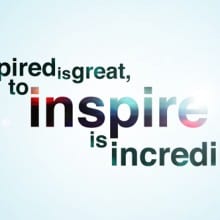 Wednesday August 6th
Yesterdays workload was quite inspiring actually.
I spent most of of it adding the WA training modules to the directory of WA training I'm building.
Personally I think it's a helpful page, but I cannot see it ranking in search engines though (hope I'm wrong).
I think it's one of those pages that just needs to be there.
When I was first considering WA I would have liked to see a full itinerary of all the training (though on reflection it doesn't do it justice).
However the inspiration…
Cataloging Kyle's latest 10 lesson training on content creation.
Now content creation had been covered in previous modules.
But with so much learning going on for people, how do you really emphasise the power of content, without becoming…
Boring…
I'm not sure you can, but I think it's like the greatest athletics coach in the world training the finest athletes.
The coaching will only begin after the warm up period.
And for anyone who is looking for a way of succeeding online through content marketing. I think reminding yourself constantly that content really is king should be part of the daily routine.
What Does It Take To Succeed Online Through Content Marketing?
Well this is where the inspiration comes…
Bear in mind I've spent the last couple of weeks researching successful folks from the WA community.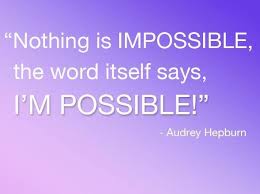 I'm also at the very start of this journey myself, racked with all the usual doubts…
Can I do this?
Is this content good enough?
Do you really have to be an expert before you can make it?
How long will it take?
The list could be easily 10 x longer… but you get the point.
It's very hard at the start of something you've never done before, with no success memories to draw confidence from.
Now I'm not taking this post in a 'get positive' mindset direction.
The opposite really.
This inspiration is pure logic.
In Kyle's final training lesson of the online entrepreneur certification course Kyle uses some metrics to help people plot the potential of their business based on doing a very achievable level of activity.
True; being humans the likelihood of any two of us getting the same generic results is unlikely.
But for me who likes to see metrics and forecasts rather than just being told to act on faith alone.
This was inspiring stuff.
Enough of the teasing give me the meat from this bone…
OK.
Option 1 I've written a post about what I've learned from analysing success combined with Kyle's awesome final training. That post can be read here…
Option 2 By-pass my meandering prose and view Kyle's training right now (I won't be offended if this is your choice  😛 ). Kyle's training can be viewed here…
My Objective today is to actually write the post about Kyle's training and add a link above.
As well as add more of the Affiliate training lessons into the training page.
If time allows do more work on my web 2.0 profile sites.
Outcome
Only managed to complete this journal entry and start my what it takes to succeed post.
Time Taken
4.5 hours