Day 24 Success Through Content Creation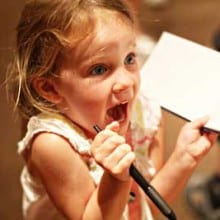 Tuesday 5th August 2014
First things first – super excited to see another anther 10 lesson training module released today.
The Business Of Content…
Is level 5 of the Wealthy Affiliate Online Entrepreneur Certification series.
Kyle promised us additional and updated training to reflect the latest changes to online marketing.
And this is the first release.
As Kyle says…
This is the training that naturally follows Level 4 training, so if you have not completed Level 4 training just yet, keep working through the training and naturally "step into" Level 5 upon completing Level 4. 😉

This training is going to open you to a whole new breadth of knowledge within the "content" world. Those that create amazing success online, understand the concepts of creating quality content and doing so in a way that will lead to rankings, engagement and conversions, all of which are covered in detail within the Level 5 training.
It does remind me I have a lot of work to do to finish my WA Training page which catalogs the majority of the tutorials… or will do.
Anyway this module is going to cover…
Here are just some of the topics that are going to be covered:

Content production and how to do so efficiently
Creating visually appealing content
Going from content to conversions
Using webmaster tools and the benefit to your business
Getting people to actually read and engage in your content
Planning for a successful year of content creation (and business)
A reveal and analysis of real life conversions
Getting indexed and ranked into the other big search engines (Bing & Yahoo)
A long term strategy session for a brilliant website
How to properly outsource aspects your content production
Scaling your content, rankings and traffic in a cumulative way

Content is a long term marketing strategy and if you want to be in business for years to come, this training is absolutely going to be quintessential for your development. Full article here.
So as far as today's plan was concerned the new training has put a proverbial stick in the spokes.
In a good way though.
It reminds me to add more content to the training page.
And it's exactly the right fit for my business / blog strategy…
Evergreen, based on learning how to develop my 'position' in a lucrative market, without trying to be something I'm not.
"Success through content creation" pretty much sums it up.
So today's Objective
Is to add the rest of the training modules into my WA training page for the online entrepreneurship certification.
And to further ponder my online brand and positioning.
I realise that sounds a bit… pretentious…
But having recently researched so many successful content marketers it seems they all have a brand and persona that is easily recognised.
Obviously as a newbie / student of content marketing I'm going to go for something simple and appropriate (I hope).
Outcome
Finished adding in all the Wealthy Affiliate Online Entrepreneur Certification levels.
Also added some images to break up what is a very text heavy page.
Created my Wealthy Affiliate Challenge Facebook page.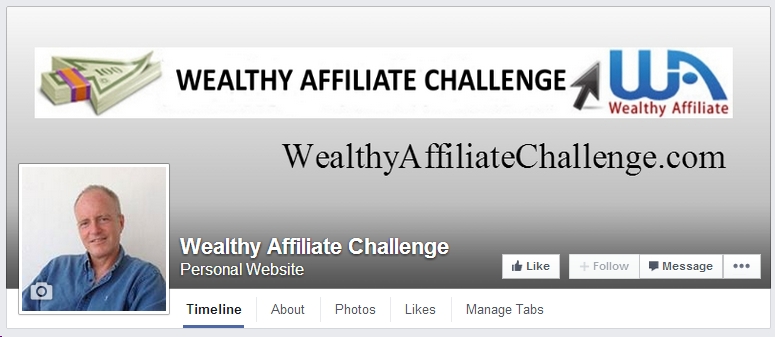 Still have more Affiliate Bootcamp to add.
Time Taken
About 4 hours