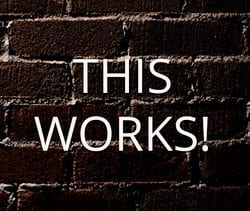 This Works!
Four Percent Success Challenge Update

November 2018 update: This is the first update I've published since the launch of the new Four Percent Group and Challenge.
In a nutshell anything MLM or Biz Op has been removed from Four Percent. No cost to membership, no cost to promote products as an affiliate, no requirement to own products to promote. ALL GOOD.
FTC & SEC compliance being the priority. Done.
2 questions, does the Four Percent Challenge work as training?
and...
Does the Four Percent Marketplace / 'ECOSYSTEM' work?
​

What Is The Four Percent 'ECOSYSTEM'?
Four Percent Group is an online resource for entrepreneurs.
Offering training (free and premium in house and external) best of breed tools & services (in house and external), entertainment (success interviews) and events ... all for entrepreneurs.
The Four Percent 'Ecosystem' is how Vick likes to describe the whole ...the EVERYTHING.
Personally I prefer 'marketplace' but hey-ho.
​

Amazon gives users a great experience in terms of shopping for products, with specifications and detail, user reviews and relevant alternatives and add-ons. Works pretty good ...yes?
Vick's vision is to offer the same type of user experience for entrepreneurs.
However, when we consider the Four Percent Group Affiliate opportunity things get very interesting...
If you decide to promote one product or service including any of the free ones that Four Percent offer you're actually promoting ALL OF THEM with no extra work!
Let that sink in a moment...
This is the ultimate in leverage.
But does it work?
Do people going through the training enjoy it, trust it, and decide to invest in the products and services required for optimum performance (as an entrepreneur)?
Do the students trust Vick enough to invest in this necessary infrastructure?...