WA Challenge Month 16! Something Cool Is Happening…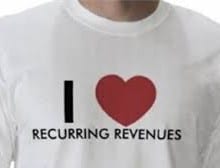 I feel I owe an apology for going AWOL.
It's been over 9 months since my last post!
So what's happened?
Life.
(no nothing bad, just jobs, family… stuff)
Haven't lost my love for affiliate marketing or Wealthy Affiliate, just am not showing it via content.
So what's happened to my results in my absence?
well here they are…
Here's the cool thing…
As you can see there is a very steady increase in revenues over time, and actually a slight drop in ad spend (£68.68 last month – about $105 dollars).
So right there is a fully automated growing monthly recurring profit stream requiring zero work!.
I've probably spent about 2 hours, tweaking ads to improve click through rates (which lowers cost) in total since January.
I realize the amount is not huge, but it proves a point (to me).
Growing recurring affiliate revenues are possible…
In terms of skills learned and implemented, I have only really implemented the PPC training within WA Bootcamp.
It has been a journey of self discovery as well…
Not a fan of SEO (don't have the patience)
Suck at consistent content generation
Am almost anti-social in terms of social media (much rather be doing anything else)
But do like
The immediacy of paid traffic
Creating adverts and landing pages
For me I am going to test more traffic sources, starting with Facebook and try and keep things as simple as possible.
This year has taught me to find the actions that I like doing (that can be profitable) and focus on improving them ignoring all other shiny objects (not always easy).
As Kyle say's the training at WA is to provide people a proven strategy and up to date tactics that work, but for most they will adapt them to suit themselves.
I hope everyone is enjoying their WA experiences…