Wealthy Affiliate Challenge Month 2 Results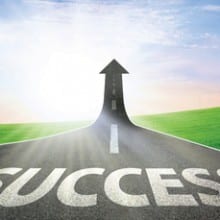 Firstly all results posts can be found under the results category here…
2nd month of my Wealthy Affiliate Challenge is now complete.
Apologies for the late posting, but I have been a little (lot) diverted by my daughter Rebecca's 21st birthday and our holiday to Lanzarote (where I'm writing this post).
Big change in strategy this month…
Decided to add pay per click traffic to my traffic generation strategy.
Reason?
It makes sense (I'll add a link to a future post here where I go into more detail).
Anyway onto the results…
Earnings – $1
First dollar! one WA referral (free Wealthy Affiliate member sign up that adds an image to their profile details)
Traffic
Big highlight here is traffic from Reddit. Also first search traffic from Google (not for any specifically targeted keywords).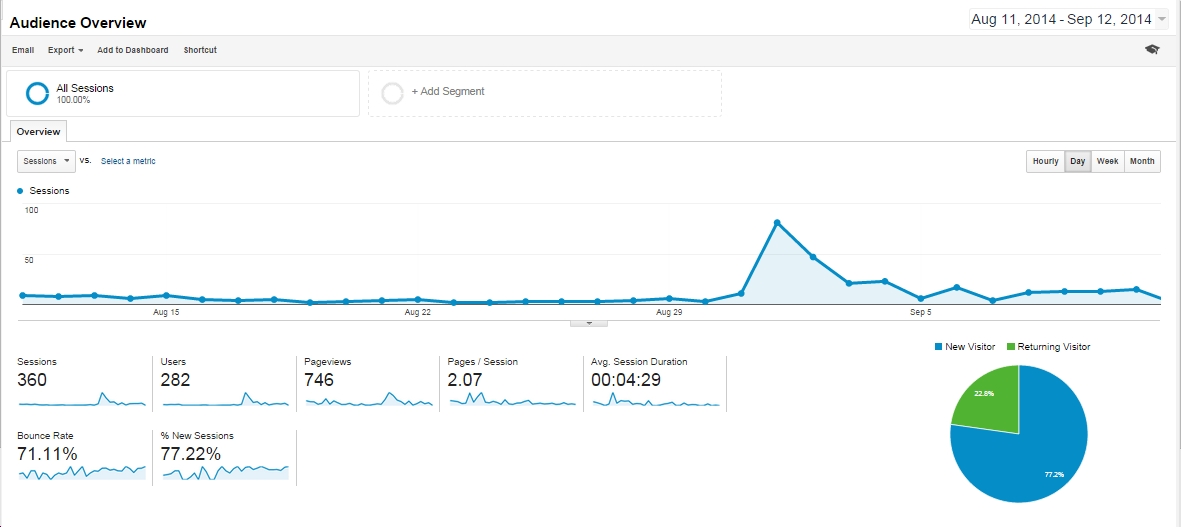 Increase in traffic coming from Reddit (the spike ) and a steady increase from Google search.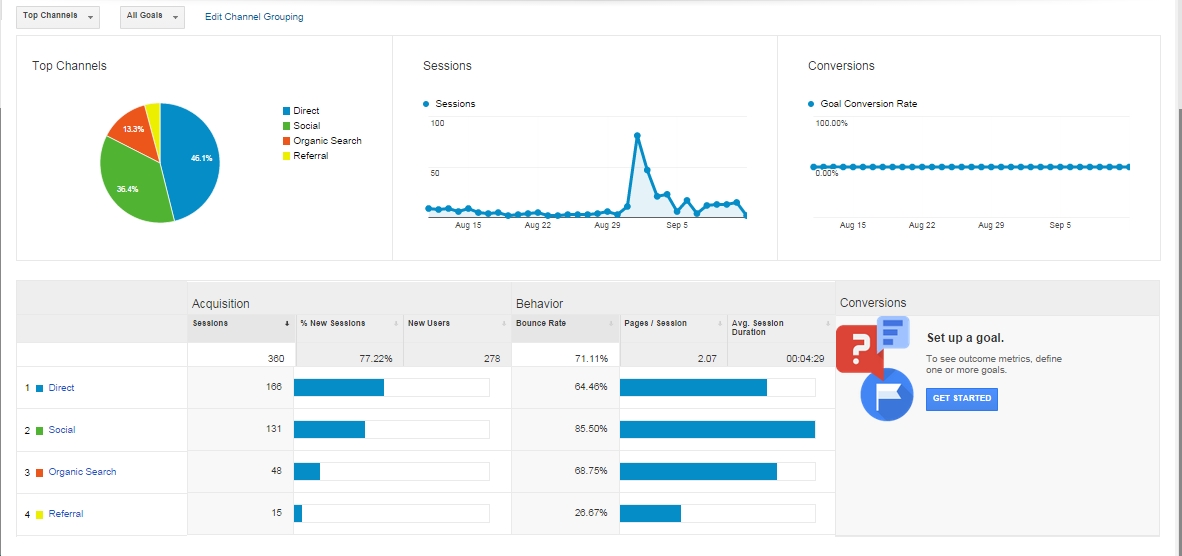 The peak above was after posting a link on Reddit to my Empower Network Review post.
Early days but Reddit looks a promising source of traffic.
The search queries graph below also suggests that my content is starting to show in search results… but no clicks!?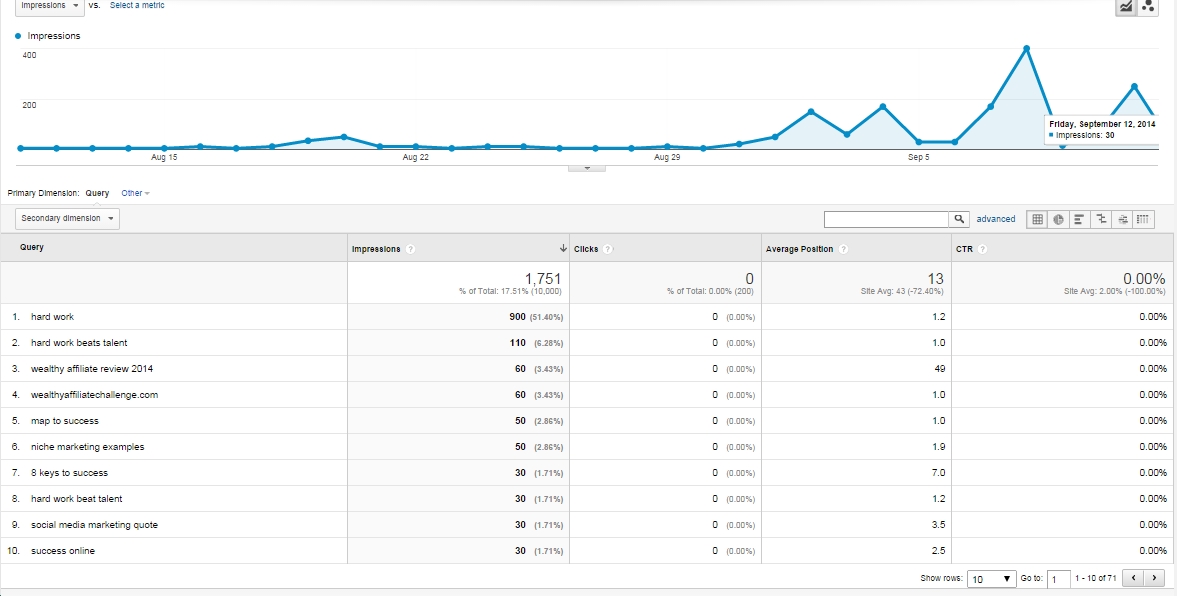 The Landing Page graph below sheds some light on the content that is attracting the search traffic.
The Keywords graph below sheds a little more light, but not a lot…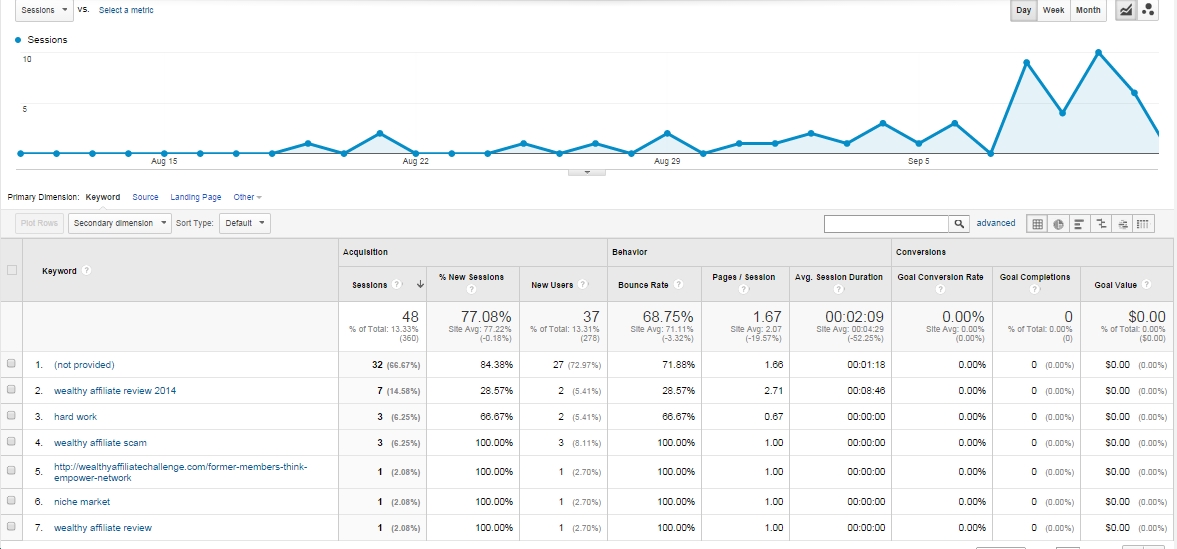 Overall pleased that Google is indexing and starting to show some of the content.
Performance Against Previous Months Stated Objectives
To recap last month I stated my intention to…
Implement that mysterious content syndication network
Complete WA Bootcamp training (not including the Pay Per Click training)
Post 5 keyword target pieces of content (written and or video – see note below)
Post 1 discussion item within the Wealthy Affiliate Community
I did manage to start posting content into a small syndication network (Reddit, Tumblr, Google plus, Facebook page, Pinterest, Twitter).
I also managed to complete all the Wealthy Affiliate Bootcamp training including the now extensive PPC.
It was never my plan to implement paid traffic techniques, but I honestly feel if you have the resource the best strategy is to get immediate traffic and therefore feedback from paid traffic (Bing pay per click in my instance).
With Google seemingly taking longer to fully trust new websites, I feel it makes sense to have a plan 'B'.
The PPC training has made me rethink things. I've also got an external project which is going to severely restrict the time I can commit to this challenge.
The combination of these things means that my strategy is going to be primarily PPC traffic. This means I can go after more competitive keywords than I'd tackle with SEO, but get instant feedback about the type of content that converts.
Yes, I expect to loose money whilst I identify the profitable keywords, delete the losers and tweak the content to improve conversions.
I'll go into more detail on this in other posts.
In terms of my results against last months objectives I only managed two keyword targeted review posts against my stated target of 5  😳
And did one Wealthy Affiliate community post on using plugins to give us some seriously good WordPress additional fonts and font management.
No Bing adds implemented in this month.
Conclusion
Not a great month in terms of output, sidetracked by my daughters 21st and our family holiday.
Deciding to make paid traffic my prime source feels like the right decision for me personally as I'll have less time going forward.
I'll still try and create content that ranks, but be more focused on learning to create content that converts.
First dollar earned is also great!
They say the first dollar is the hardest…
Next Months Objectives
Identify how much time I can allocate to this project / site
Create 3 keyword targeted Bing PPC campaigns with relevant add groups and landing pages (new content).
Continue sharing content and participating within the WA community
Add another WA community blog post.