Days 9 & 10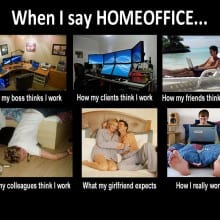 Tuesday 22nd July 2014 – Cannot believe it's been 10 days already.
Yesterday (day 9) and today I've finished off and posted my first draft of the Wealthy Affiliate Review Page.
I've spent about 7 hours on this one page!
Far more work than I originally thought.
The on page navigation took me way longer than it should have.
I've gained a few more content ideas from doing this page though.
Like some of the other pages I plan to add to it and refine it over time.
When the site is getting a lot more visitors I may also build another version of this page and split test them.
That way I can hopefully continuously improve click through conversions.
One of the content idea's that I want to expand upon is that of analysing some other WA members success strategies.
Many of the people who have succeeded most from WA, have identified techniques and ideas that suit themselves and enable them to play to their individual strengths.
So rather than learning everything.
They specialise.
Select one method of monitisation and traffic generation and then work super hard to master it.
For example maybe they decide to monitise through  the  affiliate Amazon scheme, perfect a product comparison content style, and drive traffic through blogging and Facebook social media.
NOTE: Apparently 40% of Amazons total sales came from Affiliates or 'Amazon Associates' as they're officially known.
Click here to read Wikipedia's Amazon third Part Sellers chapter
In terms of meeting my 10 Day goals I'm pleased to report I'v comfortably beaten them.
Though in truth I didn't set the bar to high 🙂
Have built website.  Check
Have identified first 30 posts.  Check
Have created at least 5 posts.  Check
Objective
Publish WA Review Page
Add 'Social Media Share' Plugin (Opted for Slick Social Share)
Add 'TinyMCE Advanced' plugin to give me more control of stuff like font size and background colour when editing.
Outcome
Completed all goals.
Time Taken
Writing the Review Page took about 7 hours!
Adding the plugins about 1 hour (tested a few out before settling on the ones above)