Days 17 and Day 18 – Wealthy Affiliate Must Know…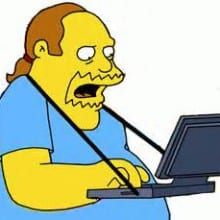 Tuesday 29th July 2014
Started writing a 'getting started' page.
The idea to provide help for anyone looking to start with WA.
Writers BLOCK!
Not that I'm a writer, but I just couldn't get going.
So just wrote stuff in the WordPress editor without thinking to much.
2 hours later I had some stuff I liked.
And a lot I didn't  😕
Decided it wasn't a 'getting started' page.
So my "Wealthy Affiliate 5 Things Everyone Should Know Before They Start" or 'Must-Know' (as it shows in the header navigation) page was born.
Still not loving it, but it's important to keep moving forward.
Saved as draft.
Had a glass of wine with Susanne as I helped cook dinner  😛
Wednesday 30th July 2014
Finished and posted the 'Must Know' page.
Added some images and though I'm still so-so about it, decided to hit publish.
Also added the privacy page which I had forgotten.
Linked my sidebar About Me widget with my  profile page on Wealthy Affiliate.
The other idea I had.
Was to write my daily objectives the day before. To really see how things pan out.
Objective
To create a getting started page.
Outcome
Created a 5 Things You Must Know About WA Before Getting Started
Time Taken
About 3 hours