Day 19 WA Challenge – Content Marketing Strategy Anyone…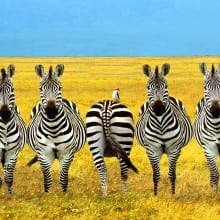 Thursday 31st July – A Little Different
Writing this element the day prior (Wednesday)
I wanted to set my objectives in advance and see how things may change.
Objective (set yesterday)
Create a piece of content page or post that I feel is good enough to also create a YouTube video about.
Add YouTube video and publish it.
Time allowing 'brand' my YouTube Channel profile.
OK so now I've come back on Thursday to finish the post.
The post I decided to create is on niche selection.
Niche selection is a real deal-breaker of a decision.
Get it wrong and hundreds of hours could be wasted!
In researching this post I also wanted to represent the best thinking I could find on the subject.
Which in turn has lead me to question my approach with this site  😕
I like the challenge type idea. Love those goal based real life reality type shows.
But should I niche down further than folks interested in making money online using the Wealthy Affiliate training resources?
I think the answer is YES…
I'll sleep on this.
How Did I Do Against My Objectives?…
Badly  😥
Well I've written quite a lot of the niche selection post. But sidetracked myself reading all the interesting content.
How can I compete with such good content?
More words…
More Images…
Videos?
Everything – throw the kitchen sink at it.
Undecided will sleep on this too!
Obviously no Video created or produced either.
Good News
Did manage to create and publish a page on my content marketing strategy. 😀
Born of the indecision regarding the niche post. I suddenly got the need to define my strategy in a page chronologically tracking how it might change over time.
Having never ever kept a personal diary or journal. I quite like the idea of recording my objectives for the next day, and then seeing how I  actually do against them.
I think this maybe quite self illuminating….
I hope this may also be more interesting if anyone reads it.
Output
Missed all objectives.
Added a Content Marketing Strategy page.
Time Taken
2 hours researching Niche Selection
1 hour writing my niche selection post (not complete)
1 hour writing and publishing a page on my content marketing strategy.