Day 15 Day 16 My First YouTube Video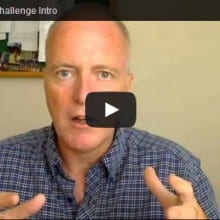 Day 15 was a Sunday.
And a beaut, in terms of weather.
So relaxed and read some 'Game of Thrones' (so good!).
Did 1/2 hours worth of keyword research on Susanne's iPad.
Day 16 Monday 28th July – Video Time
Made my first YouTube video for my Wealthy Affiliate Challenge YouTube Channel.
https://www.youtube.com/watch?v=jgWrO43tCss&feature=youtu.be
One of my personal objectives was to push myself outside of my comfort zone a little.
And making videos with me in them does that.
I have made video's before but have always never been comfortable on screen.
I would like to try and get a little more comfortable / natural with video.
Anyways had all manner of technical problems as well, but finally got a video I'm OK with.
Objective
To create my first YouTube Video
To build a 'Getting Started' page
Outcome
Recorded my first video.
1/2 hour keyword research around the prime keyword 'niche'
Time Taken
1/2 Keyword research
4 hours to make 1.5 minutes of video! – Tech issues with my webcam and general video incompetence  😥