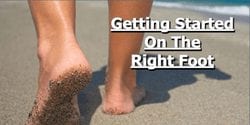 ---
Fast start...
​
1. CLICK HERE and sign up for a free account.​
2. Add a picture to your profile.
3. Follow the free training and enjoy the journey...​
​
​I look forward to welcoming you on the other side 🙂
​
Richard.​
---
Like anything worthwhile and valuable affiliate marketing takes time to learn.
Unfortunately for many this time is too long.
People give up before the pay dirt is hit.
David Wood (the co creator of Empower Network the infamous MLM) who is one hell of a marketer (no I don't promote ANY MLM's) describes the period of getting started to earning consistently as the 'GRIND'.
The grind really sums it up.
A period of trying to juggle learning new stuff, whilst taking action on the stuff your still learning, whilst trying to stay positive, and earn money!
PLUS you've also got your own personal responsibilities to add to the mix (job, family, etc).
Put all this together and you've got yourself a recipe for overwhelm and failure.
The grind refers to the only way of getting through this period...
Grinding it out.
Keep on doing.
Never give up...
You get the picture.
This is all about earning your success the hard way.
This is why it's generally reported that 90% + start up business fail within 12 months.
It's tough!​
How To Beat The Grind
---
The Grind is not all bad it's the learning experience that can cement great success...
If you get through it!
This article isn't about skipping the hard work.
It's about getting the odds in your favor.
Starting smart.​
Getting focused.
Building the confidence and motivation to overcome road blocks from the start.​
Here's how...​
Introducing Pareto's Principal
---
If you want to read all about Pareto and his law / principal Wikipedia has you covered...
​But for our purposes it means that most of your affiliate marketing success will come from 20% of your efforts.
Or...
80% of your efforts will result in little or no success... sounds like a grind?
So what to do?
So let's look at Wealthy Affiliates 'proven' affiliate marketing system... ​
​
1. Pick a niche or interest.
Most money is spent in the wealth, health and relationship markets, picking a small sub market or niche off one of these is going to be profitable.
​
2. Build A Website.
There's a reason all super successful businesses have a website... they're hugely cost effective / profitable. Also really easy to build these days... seriously easy.​
​
3. Attract visitors to your website.
Creating helpful content is the proven approach Wealthy Affiliate teaches it's worked since the Internet started and will continue to do so.
However which type of content converts in the 80% range?​
​
4. Earn Revenue.
There are many ways you can earn money from a website that attracts visitors, selling ad space, your services, affiliate products, physical products and the list goes on.
Promoting products as an affiliate is a very fast, easy, and cost effective model.
But which products produce 80% of the sales?​
​
FREE PROMOTION ALERT!
I've put together FREE training which explains in detail how I beat the grind by...
1.

Picking profitable markets
2. Finding products that are selling
3. Creating content that 'attracts' and CONVERTS better than the rest.
​
I call them "Passive Affiliate Profit Streams" and I'd love to show you how to build them for FREE...
The Missing Answers...
---
Bring back Pereto...
Millions of dollars have been spent by marketers analysing whats known as the 'buying process'.
The logical and emotional journey we take when making important purchases.
The upshot of this is that most of us go through a very similar process of research and investigation before unleashing our plastic.
With the majority doing this research online comes an opportunity for affiliate marketers to get involved in this journey right at the business end...
With the number one piece of pre purchasing research being the mighty REVIEW.​
(Yes, there are other content types that help convert researchers into buyers, but reviews content best).​
And they're very easy to learn how to write, because they follow a formula.
No imagination and little creativity required​. Anyone with the right formula can learn to write reviews that convert.
So in a nutshell here's how 'manage' the grind successfully...
1. Pick an interest or niche - Don't procrastinate (I'm world champion by the way) just do it (thank you Nike).
​
More info on affiliate niche selection here...
​
2. Build a website to host your reviews (can start with a free website here...)
3. Create content that BOTH attracts visitors (free via search engines) AND converts those visitors into buyers (commission for you) by genuinely helping them.
​
Accelerate this process by using paid PPC traffic (the most targeted traffic on the planet) PROFITABLY and FAST.
​
4. Earn revenue / profits... yeah!
Yes, there are ton's more ways you can build and scale up what I've described above, but you'll need both training and funding to do it properly...
Why not fund it from PROFITS?
Why not benefit from the motivation that success breeds?
Why not avoid overwhelm by starting with a simple​ process... one type of content, one type of immediate targeted traffic source... results within days?
I can even show you how you can get $100 of that targeted traffic source for FREE!
Why not start building your business with somebody else's money?
The website, the targeted traffic, and the training for free...
Click here to get started now...​
​