Day 32 – Don't Be A Pussy! Time To Make Some Money…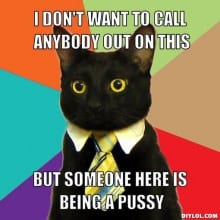 Wednesday 13th August 2014 – Time To Make Some Money
Following yesterdays first months results and next month goals post I've decided to call myself out.
I woke up this morning with the title of this post in mind because I feel I've wimped out.
This months objectives are covered here.
I wont regurgitate them again, I did think carefully about them and will stand by them…
But…
I want this site and this journey to inspire people to build their own site. I really do believe everyone can build a profitable website.
Websites that when set up and running can earn people from a few hundred dollars extra per month right up to many thousands of dollars.
And have some fun doing it too.
But if I simply document some two year grind to generate $1,000 per month…
I'm going to put people off.
So…
How Do You Speed Up The Make Money Online Process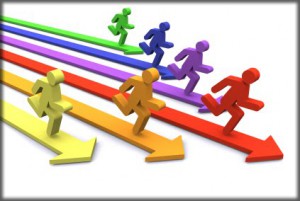 1. Increase TARGETED visitors
2. Improve conversions – re-write the review page because I don't feel it does WA justice.
How to increase targeted visitors – Over the first 3 months I planned to only use free traffic methods. So I will stick by that.
This means creating keyword targeted content that is very easy to rank in search engines. I can do this through articles and YouTube videos (we'll see).
Syndicating this content through my syndication network (when I build it)
Targeting make money online interest groups / forums (I've added this here because some people are great at this type of forum / social marketing – I don't feel this plays to my personal strengths though).
How to increase conversions – I want this site to be an honest helpful resource, no hype or BS of any kind. So I'm not planning on going crazy with red headlines and the usual crap.
However I wrote the review page early in this challenge and though I don't think it's terrible, I do think it fails to capture the essence of Wealthy Affiliate membership. It needs re-writing!
I have Google Analytics installed so I will be able to see how people react to the review page, and if I want to be really fancy could create a second version of the page and let Google tell me which page converts the best.
I got some serious work to do now…
Today's Objective is to complete my daily actions and really start building the elusive content syndication network.
Outcome…
Time Taken – 2 hours so far to create this journal entry.
Please feel free to ask questions and let me know what you think in the comments below