Mark Ling's Affilorama Everything You Should Know If Your Thinking Of Buying An Affilorama Product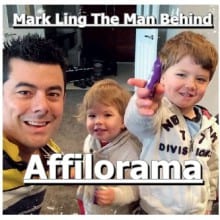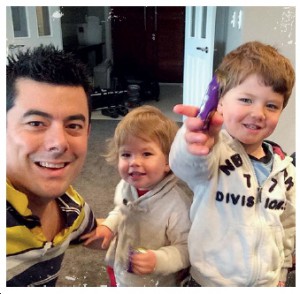 This page is dedicated to Mark Ling and his Affilorama training and tool suite. It contains information and links to hopefully answer all your big questions.
My big question would be "does affilorama work?" closely followed by "can a newbie succeed using Affilorama?" and "how much?".
I'd also want a rock solid guarantee covering any product or service I purchase.
I'll start with the guarantee first, because many of Marks products are pretty pricey.
Affilorama products are sold through Clickbank the worlds largest and most trusted digital marketplace. For us this means we are covered by Clickbank's 60 day money back guarantee for any product we buy including Affilorama.
Clickbank sum up their policy as follows…
"As a leading retailer of digital products, ClickBank relies on this Return and Cancellation Policy to ensure customer satisfaction with every purchase."
To read the policy for yourself please go here https://accounts.clickbank.com/return_policy.html
So…
Rock solid guarantee – check  🙂
Does Affilorama work for a beginner…
Yes, Mark teaches a proven system for building a business online. It's not a unique system the same generic approach is used by all of the top rated online coaches.
Pick a profitable niche
Build a website you own (salable asset)
Build trust through providing help before looking to make money
Attract visitors to your site
Monetize by either selling or recommending products that help
This in not get rich quick. It takes time and real effort.
But follow the system, look after your visitors / email subscribers and take continuous relentless action and your success becomes just a matter of time…
In terms of picking the right online coach non of them that I've seen have any secret methods or truly unique steps.
It's more about how they say it rather than what they say.
Example – At school I was always middle group at Math – very average. Anyways teacher leaves and Math is now covered by two teachers sharing the work load.
One of these teachers was a tall old 'angular' looking guy, eccentric even… Mr Davis. Same curriculum only half of the teaching time (shared teaching remember).
Outcome – I'm top group by the end of the year. I can't explain it we're learning from the same text book, but when Mr Davis explains it… I just get it.
Following term no more Mr Davis and a steady return to mediocrity.
When Mark Ling teaches a lot of people 'get  it' (but not all).
Affilorama Products and Pricing…
Affilorama Free
A picture paints a thousand words…
The downloadable roadmap to success indicated in the image above is a really good 38 page description of exactly what Mark does in his business and teaches his members.
Offering free membership in my opinion is the best way for any coach or mentor to introduce his ideas and style.
The free training is great but what comes next?
In terms of logical sequencing if your a beginner looking to step up.
Your next step should be the AffiloBlueprint…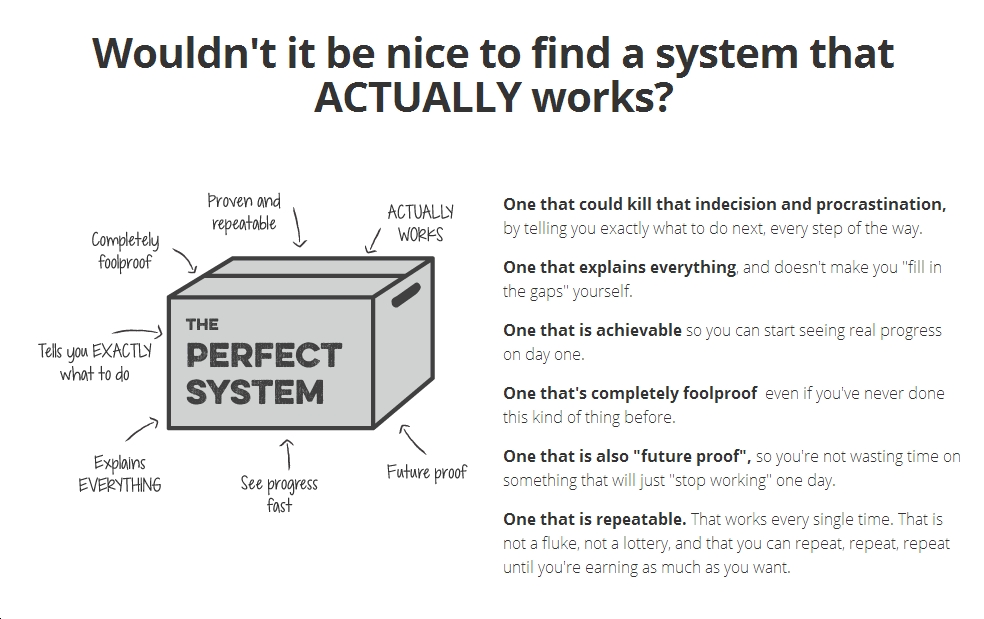 AffiloBlueprint (version 3.0)
At time of writing Marks AffiloBlueprint is a one off $197. No membership or recurring billing.
This is the nitty-gritty step by step watch over Marks shoulder as he builds a successful business. Video and text training with homework assignments.
You basically build your business with Mark.
You come out the other side of this with a profitable business foundation and the skills to promote it…
On face value quite expensive, but don't forget the 60 day Clickbank money back guarantee, so no risk if you don't like it.
Also once bought you own the product forever… including updates!
Obviously the Internet changes faster than Lady Gaga changes hats, so you'll want something that keeps pace with change. Affilorama has been working since 2005 and is regularly updated.
Pro's
One off payment – great value over time.
60 Day money back guarantee (Clickbank).
Video, and text coaching with homework… a well proven learning structure.
Con's
You'll have to also buy hosting ($4 month) and autoresponder service ($19 month for Aweber).
Though Mark's support is excellent the membership forum is quiet.
Personally I believe a vibrant member community provides great support and motivation way beyond what training alone can provide.
It's for this reason that I recommend friends to check out Wealthy Affiliate as part of their due diligence before buying.
To evaluate AffiloBlueprint you'll need to sign up for free Affilorama membership and then access the blueprint from the members area.
So imagine you've built your first online business and are starting to earn good money…
What's next?
Grow your existing business?
or
Build more profitable niche businesses?
People will choose different options here dependent on the parts of the process they enjoy most. Some people love the building stage, others the farming and growing. There's no one right answer.
However!
If you like the idea of multiple earning streams Marks next product may well be for you…
AffiloJetPack – $997 for 5 niche businesses (choice of 18)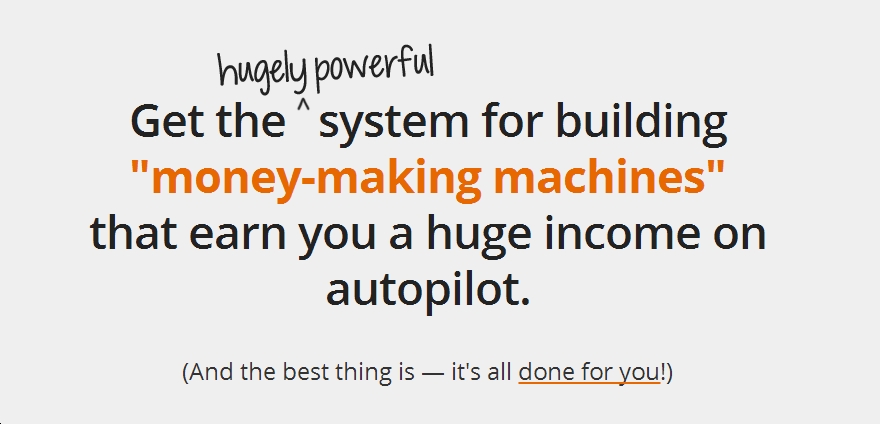 If you've had any success marketing through an email subscriber list you'll know the value of having a tested and proven marketing funnel (squeeze page, valuable freebie to give your subscribers, and a sequence of converting email messages).
This product gives you 5 of these!
With most of the work done for you.
So what am I supposed to do?
Choose and buy your domain names
Create your unique content for the site from Marks content cheat-sheets
Pay $19 monthly for your Aweber autoresponder
Promote your sites using marks bonus traffic strategies (both paid and free traffic sources covered)
Pro's
Proven niche, website, and marketing funnel
Huge time saving
Clarity – you've just got to do the promotion
If you've got funds but not time this could be perfect for you
Clickbank guarantee (60 days)
Con's
Other people will be using exactly the same content unless you modify it (you can)
If you are trying to rank in the search engines with website content Mark estimates you've got 6 days work at 6 hours per day to finish your core site. Quite a bit of work there.
$997 up front is a lot of money
These websites / sales funnels are not dependent on search engine traffic, Mark teaches how to profitably use paid traffic; so you could opt to reduce your content requirements and still profit.
Mark's Souped Up Jetpack Guarantee…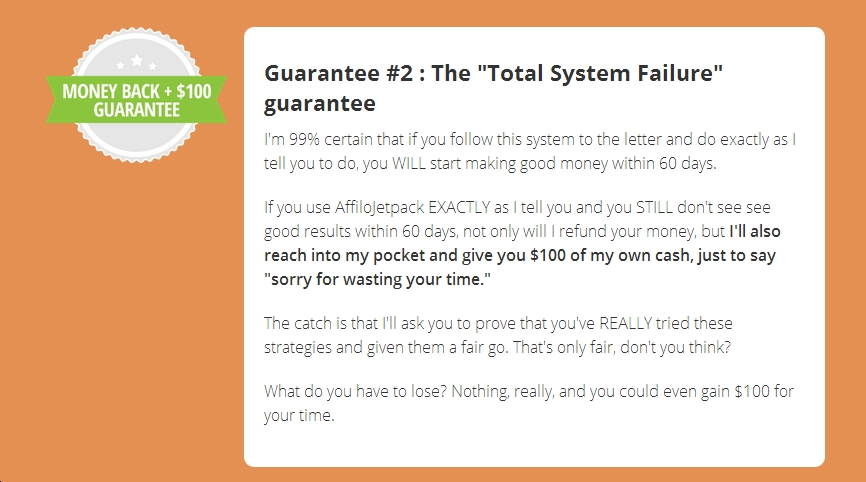 Personally I'm not sure Mark's $100 bucks is going to sway me, but the 60 day Clickbank guarantee should give you enough time to test this out thoroughly.
To check out AffiloJetPack click here
Finally in terms of training products Mark offers..
Affilorama Premium $67 Monthly ($1 30 day trial)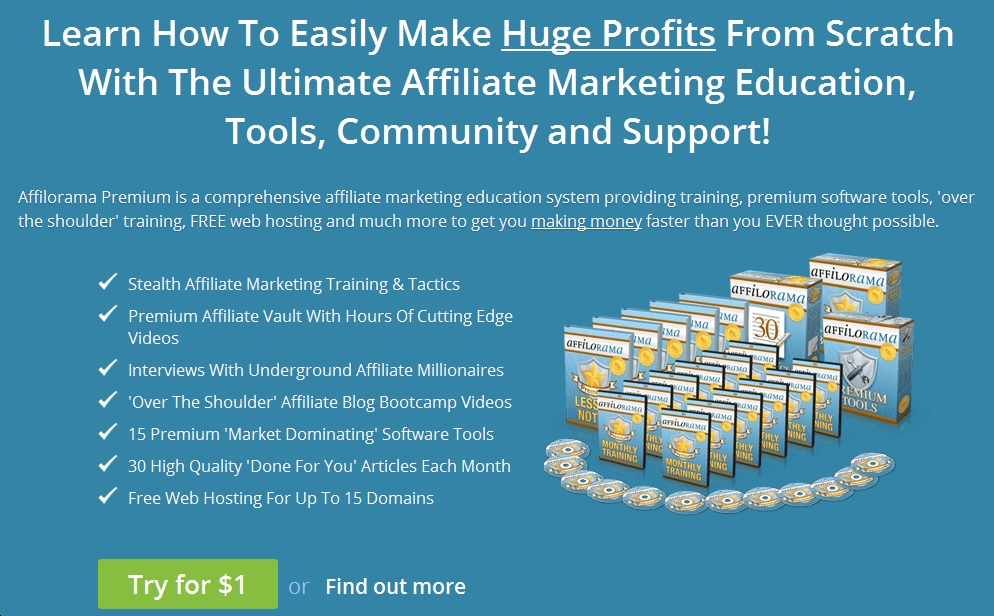 Personally this is my least favorite Affilorama product when I tried this out the focus seemed to be squarely on product generation training, and a very good (admittedly) monthly magazine.
You do also get Affilorama hosting for 15 domains, and at the time of writing free access to the AffiloTools suite, which is based on the very good 'Traffic Travis' keyword and site analysis tool set.
Worth $67 per month?
Not in my book.
Affilorama Summary
Mark Link and his Affilorama products are most definitely worth check out. They're high quality and have stood the test of time.
In terms of Affilorama complaints the main criticism is about the use of product upsells. Meaning if you join up for the premium membership you might expect to get access to all the training for $67 per month, but you don't.
Just about every big name marketer uses up-sells and down-sells to maximise their earnings.
Do you like it? (please comment below)
Personally because the guarantee is so good and if you don't like any of the products… simply get your money back within 60 days. Fair deal… yeah?
So you can give Affilorama a test here
or
So which is best Affilorama, Chris Farrell Membership, or Wealthy Affiliate click here to find out…
Social links for Mark Ling