Step 3 How To Get Free Targeted Traffic From Google Bing & Yahoo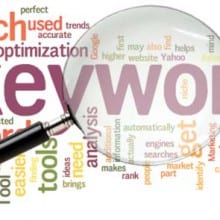 Create Quality Content Rank In Search Engines And Get Visitors To Your Website
Get Rank and Traffic – step 3 in the WA formula for online success.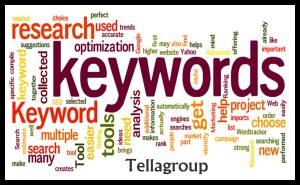 So to recap…
Choose an interest or select your niche market.
Build a beautiful website fast.
Rank in search engines and receive free targeted visitors…
This stage in the WA success formula is to give your visitors what they want…
Helpful engaging content.
It's vital that your website is most focused on servicing your human visitors with…
Clean site design (black text on white background is easy for our eyes)
Text split into very short paragraphs (3 lines max)
Lots of images if the subject supports it (we love images)
Use of video is also very popular (many people prefer video to text).
Simple site navigation (important for both people and search engines)
In 2014 going into 2015 it's never been more important to recognize that…
Content REMAINS King
So What Content Will My Website Need Then?
Content for conversion
Keyword targeted content to attract visitors
Content for Conversion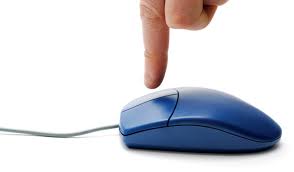 These are pages or posts that's prime objective is to sell something or provide click through to an affiliate offer for example.
My review page on this site is a great example.
The intent for the page is to provide a great, honest, helpful review of the Wealthy Affiliate Membership. I'm not trying to sell Wealthy Affiliate on this page. In fact it's really important to resist the urge to try and sell at this point.
But as most of this site is funneling visitors to the review page I must ensure that it provides the information people need in order to decide to try the service for themselves… or not.
This type of writing is known as pre-selling, as the actual sales page will be on the vendors site if visitors decide to click the affiliate link.
The WA training goes into great detail about how to successfully create this content. Personally I liken it to how you would talk to a friend over a coffee if you'd just bought something you liked.
The conversation may go along the lines of…
"Just bought the new (product name goes here), and I'm loving it. I had no idea it would be so good. It's saving me so much time, and an absolute bargain if you buy it from here in the sale"…
The dialogue is chatty and honest.
As your site visitors increase you'll likely (should) use Google Analytics to view the ratio of visitor to click through. If it's not very high it maybe that your content is not good enough in some way (given that your reviewing a good product that people would be interested in).
You may even go so far as to create two versions of the page. An 'a' and 'b' version that will allow you to test changes and continuously improve conversion ratios. Known as split-testing this is an advanced but highly valuable skill you may choose to learn (It's not that hard).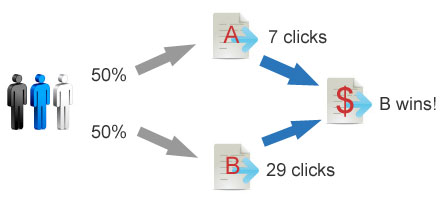 Conversion focused content is not created solely to rank in search engines. Using my Wealthy Affiliate review page example, I'm not expecting to rank for that keyword anytime soon.
This is because there is a lot of very high quality content out there ahead of me. I hope one day I may make an appearance on Google's first page but I'll remain patient and continue creating content for easier terms.
What's the point of creating content that can't rank quickly?
Well in terms of this site, though it could probably function without a review page, I do actually believe a good review page is helpful for people considering a product of service.
So I've created my review page purely because I think the site is better with one.
Click Here To test Drive Wealthy Affiliate For Yourself (Affiliate link  😉 )
How Do You Find Keyword Targeted Content Opportunities?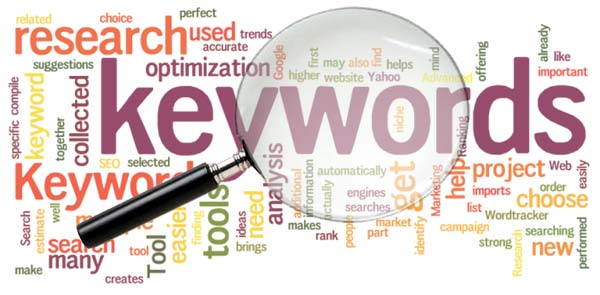 By this stage you've already analysed and picked a niche market or interest that your site is going to focus on.
This will help frame your research into deeper easy to rank for search terms (often referred to a long-tail keywords).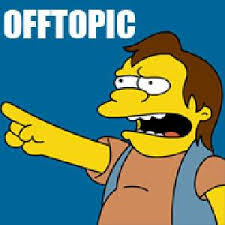 Find relevant keyword terms that are easy to rank for, create good unique content about these topics and you'll soon be seeing an increase in site visitors.
With recent changes in Google the technique has changed slightly. Old style long tail keyword content would have you create posts / pages about each and every individual keyword.
Today it's more about grouping these keywords into topic orientated content containing sometimes many variations and close associations.
Using this page as an example (though like the review page this is a must have page rather than an attempt to rank for keywords) if I wanted to rank for the term "how to get free traffic from Google". Old school content would have me include the exact phrase once per every 100 words… rarely making good reading.
Today however Google would see this as keyword stuffing and penalize the content (quite right too).
So today this page discusses market and niche selection, site structure and navigation, keywords, search engines and other related keywords that make for a much more rounded piece of content (hopefully). For me this is more natural to write about, for visitors I hope it makes for a more enjoyable read, and for search engines it delivers users much higher quality search engine results.
I do think that this means that for easy keywords / topics once 250 word articles could rank, you now need more words (I try an aim for a minimum of 500 words now).
Learning effective keyword research is a life changing skill to develop?
As you'd imagine keyword research training within Wealthy Affiliate is a major element of the training.
And it's awesome.
Imagine having the power to identify keyword terms and topics that WILL attract targeted visitors to your website.
Visitors with a commercial intent.
Learn how to give those visitors the content they want…
How can those abilities fail to make you money?
Seriously these are valuable skills that EVERYONE can learn (life changing for those that apply them).
The image below is from one of WA training Webinars. Click on the image to be taken to the video and judge for yourself…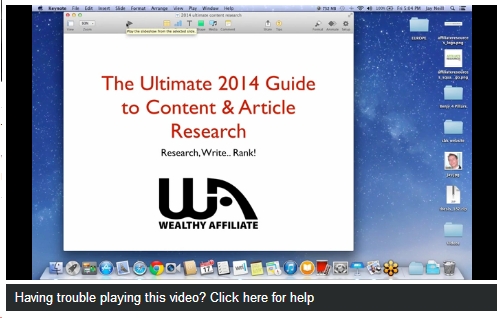 Search Engine Optimized Unique Content
On page optimization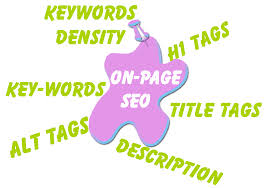 This is no longer quite as important as it once was. In fact over do the on page SEO and you may even get your site penalised.
However 'Unique' has never been more important. Google loves unique content… so give it to them.
Old school on page SEO would have us use our specific keyword in the page url, the title tag, meta description, first paragraph of our content boldened, repeated throughout the content once every 100 words, used as anchor text in a link, and included in the final paragraph!
However if your write naturally about a topic rather than just one keyword phrase, your still going to hit some of these positions with relevant keyword variations (known as Latent Semantic Indexing or LSI for short)
Here's what Wikipedia say about LSI…
Called Latent Semantic Indexing because of its ability to correlate semantically related terms that are latent in a collection of text, it was first applied to text at Bellcore in the late 1980s. The method, also called latent semantic analysis (LSA), uncovers the underlying latent semantic structure in the usage of words in a body of text and how it can be used to extract the meaning of the text in response to user queries, commonly referred to as concept searches. Queries, or concept searches, against a set of documents that have undergone LSI will return results that are conceptually similar in meaning to the search criteria even if the results don't share a specific word or words with the search criteria. Wikipedia 
The good news is that your WA Website will contain a SEO plugin. This will analyse your article and highlight any potential problems.
I use the WP-SEO plugin from Yoast which is completely free and awesome…
Here's just some of what it does…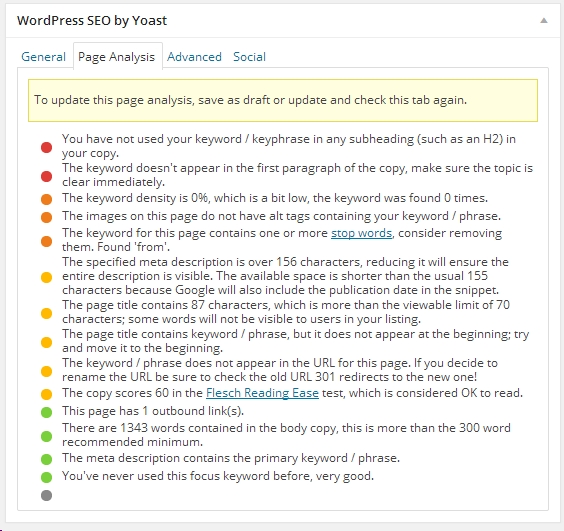 Above is a screen shot of this plugins analysis or this page as I was writing it. As you can see it color codes areas that need attention. Personally though I haven't used the exact keyword in all positions as  I have used an LSI alternative in most.
Once I've finished writing, I'll double check again and make any final adjustments.
Site Wide Search Engine Optimization (SEO)
Again turning to my WP-SEO plugin will sort out all of this without me having to do anything. WordPress is a pretty good for SEO, but it does have a lot of archives (Category, Author, Tag, Date) which need to be set up correctly for search engines to prevent your content being considered duplicate.
This happens because one article can appear in all archives. The SEO plugin tells search engines to 'no index' the  duplicate archives and your problem has gone.
Site Navigation and Linking
Easy site navigation is vital for good visitor experience.
Again this is really easy to achieve with WordPress and the WA training ensures that no mistakes are made.
Begin with a clear idea of how you might want to file your content. I like to think of it like a book with chapters.
So again using this site as an example. The Wealthy Affiliate success methodology has 4 steps (illustrated below) I use each step as a Page in my main site navigation and as Category heading to contain subject appropriate articles.
Those category articles will all have links pointing to their respective category pages so my content will be in neat silo's.
I also like to offer a search option in the sidebar and a 'tag cloud' to additionally aid people in finding what their looking for.
Success Mindset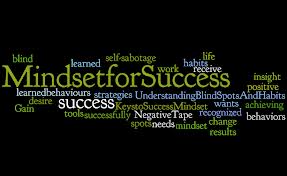 I truly believe that the skills covered in this page when applied can change your life! (for the better  😉
However creating content at the start of your websites life can be a real grind. Google and the other search engines are very cautious with new websites.
Unfortunately it simply takes time before the search engines develop 'trust' in your new website and therefore send you their customers.
How long until search engines trust my site?
There's no exact answer, however in terms of Google it seems to be getting longer. Having studied some of the most successful WA members I would advise that it takes about 3 months before they can start sending you larger volumes of traffic!
But do all the above correctly and just continue to create good unique content, and trust that the visitors will come.
All search engines want fresh new content human readable and they will reward everyone who gives it to them rather than the spun, or copied content that so many websites give them.
Want more details about Wealthy Affiliate check out my WA review page here…
Any questions?
Please help me make this site better by asking your question or posting your thoughts below…
Return from How To Get Targeted Free Visitors From Google Bing Yahoo To Home