Step 1 Finding Your Proven Profitable Online Niche Market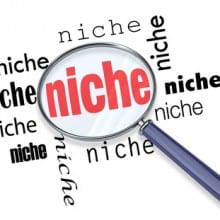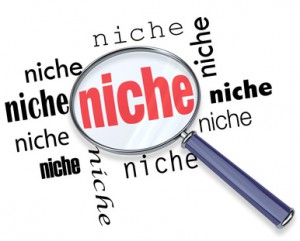 Choosing your interest or Niche is about identifying a very specific group of people with a shared interest and some commercial intent.
The key to making money online using free traffic methods is to get really good at recognising niche opportunities that you compete in. Online niche marketing is about helping those people via the Internet.
The niche marketing technique is often used by affiliate marketers. The sub-niche is a defined smaller part of the larger market. Online business has little start up cost and can afford to target multiple sub-niche markets to create a steady form of revenue. The technique of sub-niche marketing is duplicated in multiple markets to achieve the desired amount of income. Wikipedia.
Types Of Online Niche Market
Research suggests there are three generic types of niche.
Evergreen markets are markets that will exist forever. Relationships, money, health are the three topics that will last as long as humanity. New refers to new products, services, discoveries. For example when the Tablet PC first came out it wasn't expected to hang around. However after a slow start it's one of the biggest sellers. If you gambled and got in early in that niche with a good helpful site you'd be a very happy bunny right now.
As a side note one of my friends form WA did something similar within a sub-niche and you can read about how that turned out here..
Seasonal niche markets tend to be high intensity for short periods of time. Easter, Christmas, Valentines Day, Fathers / Mothers Day, Halloween are a few examples. You also have Summer and Winter markets (I recently read a great article about a clever lady who has profited greatly by focusing on reviewing Snow Blower's… a great niche example).
Why Do I have To Segment My Market?
As the Internet evolves so the competition gets larger and stronger. Segmenting your market is about picking a fight you can win. Try going into the Tablet market today without an angle or a marketing budget the size of a small country.
Your efforts will surely pay scant reward.
Not just because people will likely never find you online. Because people when looking for information and help like to look for the specific expert in whatever they're interested in.
Meaning if I owned a Rottweiler and I was looking to train it. Would I prefer to listen to the 'Online Dog Training Guru' or 'Rottweiler Trainer'? What if I ran a security firm and I needed to train my Rottweiler for security work. I'd be looking for a specialist Rottweiler security trainer.
It's much easier to start from the smallest sub-niche and work up and out.
So finding a profitable sustainable online niche market is one of the most important decisions you make.

What Size Of Website Will I Need To Build
The terms niche website, micro niche and authority site are commonly bandied about in online communities. With marketers often preferring to operate and specialise in one or two of these size ranges. There are no hard or fast rules here the page/post sizes I suggest are purely arbitrary.
Micro niches are not surprisingly very small, typically under 10 posts/pages. They address a very specific sub-niche. For example our Rottweiler security training expert may if competition is tough find it easier to add geographic terms to his marketing.
Note: micro niche marketers usually profit through developing a process of finding multiple niche markets and building many small specifically targeted websites. This can be a fast paced money making method, as the sites are small and the competition light. The Wealthy affiliate training for this type of website strategy is great… Kyle the co-founder has 100's of small niche sites and is excellent at teaching this method.
I would imagine Rottweiler security trainer London may be very easy to rank for. Downside with this approach is they have a much smaller revenue potential, hence why people build more sites.
They often have the prime keyword in the domain name (EMD this is termed meaning an exact match domain) as that attracts a small measure of value from the search engines.
Product review sites are often set up this way. As an example nakedbeautyreview.net reviews a Clickbank exercise program for women looking to reduce cellulite. This is an excellent example of how simple the site structure can be and this site is ranking #8 on Google (when I looked) for Naked Beauty Review which is clearly a 'buyer' keyword.
It's possible to build a lot of sites like this very fast. If the site starts to do well you'll likely be encouraged to add more content, and try to scale results. Going back to our dog trainer example by adding further breeds the site could grow all the way up to being an authority site (arbitrary 50 plus pages).
What Resources Do You Have At Your Disposal?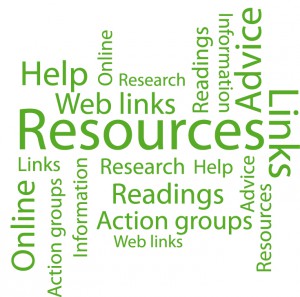 Another important consideration should be your resources. In terms of
Time
Money
Technical Skills
Communications Skills (written, video, image based, voice / podcast)
Areas of expertise
Areas of interest
What you're 'living with'
People or relationships you might be able to leverage in the market.
If your working full time and can only assign a few hours per week. You're going to have to pay others to help with the workload. Or maybe do something different such as creating a very small website using a strategy of paid traffic and tightly managed conversion tracking.
This is a tried and tested approach to market testing. Build a small site 1 – 5 pages, send paid traffic to it, see what converts, and keep modifying the content to improve conversions.
Professional marketeers will gladly sacrifice a few thousand dollars to find a converting product and accessible market before launching a full scale and time consuming content marketing campaign utilizing both paid traffic, search engine (SEO) and social media.
NOTE: Paid traffic, social media and conversion techniques are taught within Wealthy Affiliate though paid traffic is not recommended for beginners.
Micro niche sites may also be a good strategy if your time starved. Quick to build a good quality super specific site. Your free time can then be employed driving traffic to that site. A simple yet proven profitable Internet marketing approach.
What You're Living With? I think the above bulleted list of resources is pretty much self explanatory. There really to sow seeds and spark idea's.
What you're living with is something that maybe could go unnoticed because it's hiding right under your nose.
Example of a what your living with niche idea… My Wife Susanne suffers from Irritable Bowl Syndrome or IBS for short. A horrible and debilitating condition (massive sympathy to all sufferers). However Susanne has adapted to living with it to the point where she no longer suffers, and the whole family has actually benefited in terms of weight loss, energy levels, and reduced grocery spend!
Personally I think Susanne could create a wonderful 'living with IBS' type site that would mostly offer her story and encouragement to fellow sufferers.
What are you living with that could become your niche idea?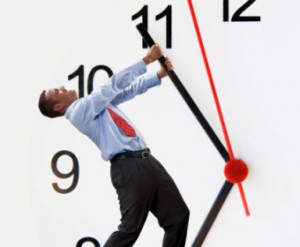 An observation on niche selection and time.
In researching and undergoing the training I've studied a fair few successful marketers from both inside and outside of the WA community.
I would be so bold as to suggest that with wise niche selection, good content and helpful attitude success is just a matter of time.
Many people give up too soon.
Two examples I would make are Ryan who achieved over $10,000 monthly profit in his 6th month from his Amazon review site. He had only earned a few dollars in month 3, and even sought advice from Kyle as to whether he was on track. Read Ryan's story here…
And Nathaniell who took two years to generate a job killing level of income (not specified). Both appear to me to be excellent marketers, in that there content is enjoyable and they both really try to help people. Ryan in particular did a fantastic job of sub niche selection which is why I believe he succeeded faster.
Nathaniell also had this to say…

An awesome niche is one that you care about, and one that you are knowledgeable of. Well, can you see the connection?

You might still be a newbie right now, but that's OK too. Would you rather be helped by a newbie with good intentions (and access to experts), or a guru that's just looking to make some money off you? A newbie obviously.

So even you don't know everything, you know how to find it, or how to find the people that do know. This makes you a huge asset to your referrals!
Though the above quote was in the context of promoting WA, I think it can be applied to any niche. Nathaniell's story here… UPDATE: Nathaniell is a very active member of the WA community, so I took advantage and asked him "What would you do differently if you had to build you business again"? Nathaniell very kindly replied with…
The one mistake I did getting started was making too many websites at one time. It was a huge stress for me. It worked out in the end because i have an obsessive personality, but I probably wouldn't do it like that next time around.

The one thing that worked out really well for me was finding a place with recurring commissions. Working for affiliate programs with recurring payments/subscription services means you get paid every month. You only have to make 1 sale, and it can turn into 12, then it really begins to stack up after a year of working for that company.

Hope that helps! You can do this man, it's just about wanting it bad and following through.
Great advice and encouragement… thanks Nathaniell.
Do You Have To Be Passionate About A Niche To Succeed?
Short answer… NO
I've researched a lot of people who have got good at niche research. And then creating 'good enough' content to satisfy the market.
The Naked Beauty Review site above fits exactly into this criteria… 'good enough'.
I've no connection to the site, but I do know the product sells well and being on the front page of Google for the product name 'review' has to be worth a few sales a month minimum.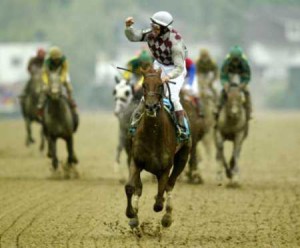 Let's face it; get real good at niche research and it's like knowing the winner before the race!
A very lucrative skill to develop.
However I think it's a massive advantage to at least like the market your looking to enter. Potentially you could spend a lifetime within this community.
Sticking with the Naked Beauty product skinnywithfiber.org was the #1 on Google for the product name review keyword. Though I have my doubts about the authenticity of  some of the comments the whole look and feel and visitor interaction suggests a lot more effort has gone into this site.
I would also wager this site is a very good earner.
Should I Avoid Competition At All Cost Or Look For IT?
The answer depends on your marketing skills, resources, and objectives. If you've got the skill and resources you can fear no one. However most marketers have resource limitations, and if you're new you should probably build you confidence by picking your marketing fights very carefully.
This is where the term sub-niche comes to bear. Covered earlier with our Rottweiler dog training example, the idea goes that if you can't compete yet to become the worlds authority on Rottweiler training you niche down until maybe you can compete. Possibly ending up as the London Rottweiler trainer.
How Do You Know When You Can Compete?
This can become a topic for a whole new post if you consider financial metrics. But for this example let's assume we simple want to concentrate on ranking on the first page of Google. I would suggest at this point watching this WA training tutorial about how to analyse your search engine comp.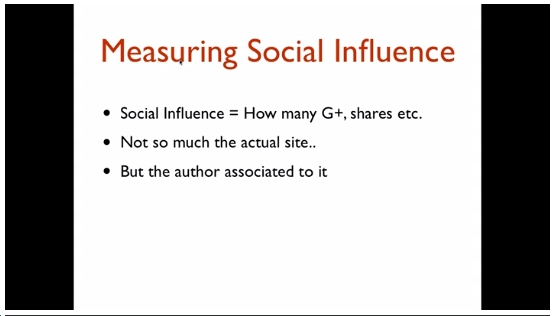 Watched the video above? If so you're in very good shape in terms of understanding the amount of work required to rank in the serps (search engine results pages) in your niche market. More WA Niche training? Click the video image below to Watch Kyle talk about Niche selection…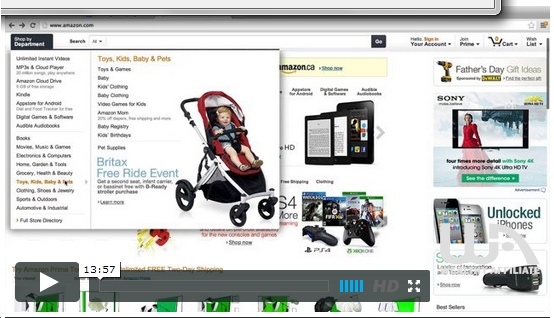 OK are you ready to have a go at this stuff?
Here's what to do…
Do the Getting Started Training
Build your first website FREE of charge (you've got two).
Return from Finding Your profitable Online Niche Market to home.